Processamento de alimentos
Os fabricantes de alimentos, óleo de soja e produtos à base de carne contam com as tecnologias de processamento da Alfa Laval para acompanhar o ritmo de seus mercados. Seja lá qual for a aplicação em alimentos, nossos equipamentos, módulos e linhas completas de processamento de alimentos possibilitam o fornecimento de produtos para os consumidores a preços competitivos – ainda que mantendo os mais altos níveis de higiene e qualidade.
Aplicações relacionadas
Produtos relacionados
Serviços relacionados
No ritmo das soluções inovadoras e da indústria de produção de alimentos
Conseguir o sabor desejado, validade estável e níveis de higiene impecável exige um controle rigoroso do tempo e temperatura de processamento, além de matérias-primas e ingredientes corretos.
O sucesso começa com a compreensão de como obter o máximo proveito de cada ingrediente e matéria-prima – desde pós secos, açúcares pegajosos e líquidos viscosos até ingredientes sensíveis ao cisalhamento ou ao calor como intensificadores de sabor e essências. O manuseio, a dosagem e mistura precisa dos ingredientes mantêm assim os custos de produção baixos pela minimização dos derramamentos e desperdícios.
As soluções da Alfa Laval garantem uma produção higiênica, assim como uma limpeza no local (CIP) eficiente e eficaz dos equipamentos e linhas de processamento – em conformidade total com as mais rigorosas normas reguladoras para aplicações higiênicas.
Igualmente importante, a Alfa Laval permite que você:
Aumente a produtividade e mantenha longos tempos de operação por meio de níveis elevados de disponibilidade e tempo de atividade
Diminua os níveis de perda de ingredientes e produtos por obter mais das matérias-primas
Reduzir o consumo de utilitários, como energia e água, e reciclar o fluxo de resíduos. Por exemplo, nossos filtros de membrana podem ajudar a criar uma unidade com descarga de água zero. Além disso, usando a bomba correta da Alfa Laval para os seus parâmetros específicos de processamento pode reduzir o consumo de energia em até 50%.
near Newsletter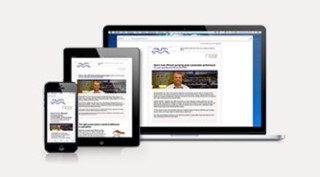 To keep you updated on important sustainability issues and opportunities in your industry and processes.
Ten top tips collection
Solicitar um orçamento para Processamento de alimentos